Company History
Cla-Val Asia Pacific: New Zealand - Company History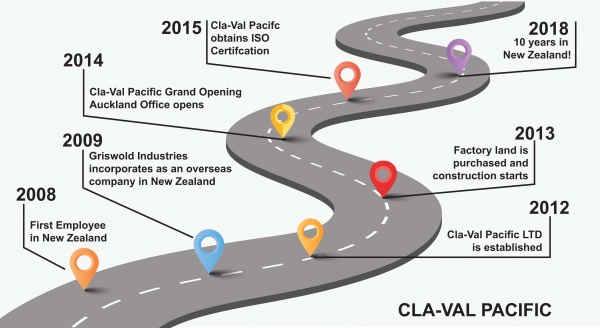 The Cla-Val Asia Pacific factory in Christchurch proudly serves the people and communities of New Zealand, Australia and nations throughout the Asia-Pacific region.

The Cla-Val Asia Pacific factory is home to sales, technical support and field service professionals ready to assist you in the specification, procurement and start-up of products to help you get the best performance out of your fluid handling systems.

From standard to complex, Cla-Val Asia Pacific will work hand-in-hand to develop exceptional solutions for waterworks, wastewater, fire protection, industrial, building services and irrigation applications.


Cla-Val Global Headquarters - Company History
Since 1936, Cla-Va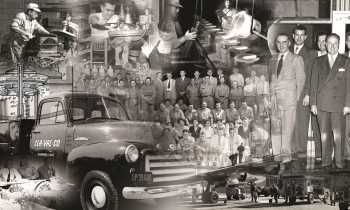 l has produced the world's highest quality automatic control valves for a diverse array of industries. Established in South Pasadena with just five employees, Cla-Val moved to its present location, a twenty-acre property in Southern California in 1954. That facility, which serves as the worldwide headquarters, features two in-house foundries and a manufacturing operation with more than four acres under roof.
Over the years, Cla-Val has continued to strengthen its capabilities around the world by enhancing product lines and building high-tech production facilities, training centers and warehouses in Canada, Switzerland, France, the UK and New Zealand.